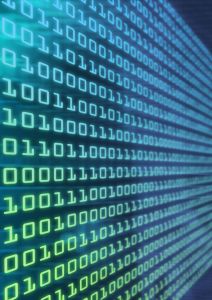 In the upcoming fiscal year, the cloud budget could be as much as 30% of the overall IT budget in many businesses. The demand and versatility of using the cloud has made it a new standard for today's business. The effectiveness and efficiency of traditional security mechanisms are no longer solely dependable. Similar security principles may still apply, but more robust and specific measures are also necessary. Additionally, cloud computing also harbors potential privacy concerns. The risk being that the service provider can access the data in the cloud at any time. Information could not only be viewed, but potentially altered or deleted.
Risk mitigation should be a priority consideration when reviewing the different cloud service providers (CSP). The following security issues should be an upfront and ongoing concern for the CSP to manage.
Sensitive data access
Data segregation
Privacy
Bug exploitation
Recovery
Accountability
Malicious insiders
Management console security
Account control
Multi-tenancy issues
Solutions for managing these issues may often include cryptography, particularly public key infrastructure (PKI), multiple providers, standardization of APIs (application programming interface), improving virtual machine support, and legal support.
As cloud use continues to increase, it is likely that more criminals will find new and creative ways to exploit the system vulnerabilities. Finding the right partner can alleviate many of these security concerns. Inquire into the following when interviewing cloud service providers:
Risk. Investing in risk assessment is a proactive approach to fully understanding security threats. A system auditing process can build assurance and will strengthen compliance.
Facilities. Cloud infrastructure is housed in a physical location. Inquire as to the physical structure, security procedures, power, equipment, staffing expertise and processes. Knowing how secure the platform and infrastructure are will be vital in establishing a trusting foundation.
Data. Ensure the system encrypts data at the very least; determine exactly how the service provider approaches protection of your data.
Access. The most fundamental point to data security has to do with the people who have access. Determine what process the service provider must follow and how access is controlled.
Businesses are feeling the pressure to reduce IT costs and to maintain current with quickly evolving technologies. The use of a cloud service provider can alleviate both of these issues. However, even with this inviting solution, risk and security management are a priority consideration. Take the time to find the right CSP, as they will become a valuable resource to your business.